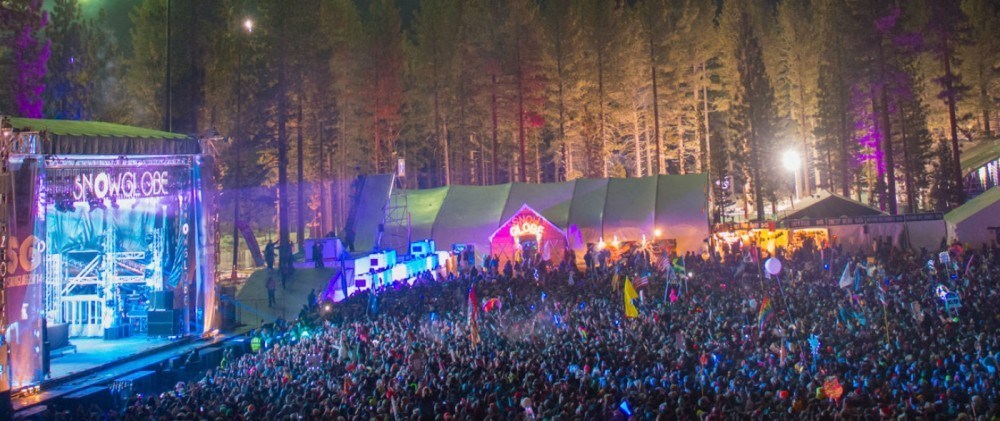 One of Snowglobe's best features, besides celebrating the new year listening to great music under the slow falling snow of course,  is the wide range of artists the lineup boasts. In today's popularity of music festivals almost all of them are filled with the same 50 big names. Yes, we love them. And by all means, no, that doesn't stop us from wanting to go to them any less. But, Snowglobe brings the attendees so much more than just another mixture of the same names.
Last year, a group of friends and I attended Snowglobe and we saw huge names we already knew like: Disclosure, Flume, Porter Robinson, Skrillex, Zedd, Atmosphere, Odesza and Flux Pavillion. They were all just as great as we hoped! But some of my favorite artists to see were the names I didn't know of before I went to Snowglobe. I fell in love with artists like: Cherub, Party Favor, Trippy Turtle, What So Not, The Floozies, G Jones and Woolymamoth. I am so thankful Snowglobe brought me to those smaller sized artists that I now listen to on the regular.
Snowglobe's upper hand is the size of its festival and the range in popularity of their artists. It's is intimate beautiful and All of their artists have a tone to offer. By attending Snowglobe you receive a broader love for music than you can even imagine by being opened up to up and coming artists as well as the popular ones.
So, to help those who are already planning to go get to know all these new artists they want to see and inform those who aren't going of what they are missing out on, I have compiled a playlist with a variety of songs from each artist on the Snowglobe 2015 lineup. Listen to my 8tracks playlist now and get ready to get psyched for your New Year's Eve!
AUTHOR CREDIT: KRYSTINA RICCIO